Professional Packing Services: What You Need to Know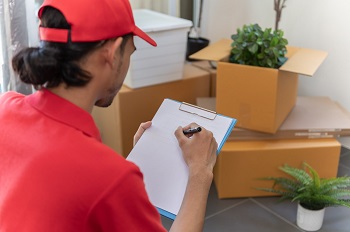 By Julie DeLong, A-1 Freeman Moving Group
Professional movers
many times have a selection of connected services which are designed to help families with a successful move. Some provide local storage, some will help you move specific belongings, and many provide a professional packing service to pack-up residences on behalf of moving clients. As a
professional moving company in Houston
, A-1 Freeman Moving Group offers many services, and have helped countless people enjoy a smooth, complete move thanks to these extra services.
Additionally, we field lots of questions regarding professional packing and precisely it involves. You could be thinking "Do I require help with packing?" and if so, how much do you require, and how can you arrange it? We're available to answer all your fundamental questions regarding a professional packing service for your upcoming move to Houston.
Do You Need Help with Packing?
Packing your house requires a lot of time. Most people require at a minimum two months of evenings and weekends to get all their things boxed, labeled, and ready for the moving company in Houston. Of course, not everyone is capable to complete their own packing - or complete all their packing on time. In the event packing boxes isn't something you have the ability to do, or if your crazy schedule has a lack of capacity for packing, it's a smart idea to schedule your packing service early.
People Who Often Times Need a Packing Service
If you think you might require a packing service, do not worry, you won't be the only one. Many varied kinds of people (and moves) need professional packing in order to make certain everything is finished on time, and we are honored to provide that speedy service for your benefit. Below are several very common examples of people who often require all or some professional packing:
Those Who Run Out of Time
Parents of Young Children
Professionals Who Aren't Able to Take Time Off of Work
Elderly and Disabled Clients
People Who Do Not Know How to Pack Delicate Items
Those Who Have Already Relocated
How Long Does Professional Packing Take?
Packing up a home typically requires between 3 and 12 hours, dependent on the size of your house and how many things you own. As a rule of thumb, you can estimate that it might take approximately two hours per room in your home or additional for extra-large and extra-cluttered spots. Don't forget the attic, garage, and basement, as well.
The best way to obtain a good quote on packing your home is an in-home walkthrough. A quick in-person or video tour of your house can help the moving company in Houston to quickly calculate how many hours and people it should take to pack your home within a couple days.
Complete vs Select Packing Services
A complete packing service is when professional movers in Houston pack up your complete home which includes your kitchen, clothes, toiletries, office – all your belongings. However, you could also inquire about a partial packing service. Some people ask the moving company in Houston just to handle bulky furniture disassembly and wrapping to make sure it's done correctly. Some ask their movers just to pack kitchen items and breakable things, because movers know how it's done and can bring all the proper materials.
Partial packing services make it possible to locate the best, most efficient method to get your house packed and moved by splitting the difference between your own time and effort and the rapid expertise of your moving company in Houston.
What to Expect During Your Professional Packing
If you confirm a professional packing service, what might you expect? Professional packing normally takes between one and two days of work, usually scheduled back-to-back if the packing runs into a second day. Packers will commence to meticulously box all your items based on their location.
Packing a Room at a Time

Professional packing typically tackles one room at a time, and every box is labeled with both the contents and the room of origin. Packers will proceed shelf-by-shelf and section-by-section, packing boxes by item category (ex: clothes, dishes, electronics) so that rooms should be not too difficult to put back together when you unpack.

Providing Oversight and Consultation

During the packing process, you should be on site to provide oversight and answer questions. Packers could ask you concerning broken belongings, categories, or what labels to utilize. They may have detailed questions about how you require them to pack specific belongings or rooms.
If you aren't personally there, keep your phone handy to answer questions remotely, and you may need a proxy there in person.

Expert Packing and Specific Labeling

One of the greatest advantages of professional packing is that every carton will be a perfect fit. Years of knowledge and all the right packing materials mean that your moving crew understands how to pack a carton so that it will stack properly in the moving van and unpack smoothly on arrival. They will also usually label your cartons so you will be able to find certain belongings and assemble rooms when you arrive.

Placing Boxes in an Easy-to-Load Location

The last step is stacking your boxes to prepare for the arrival of the moving truck. You might ask the professional movers in Houston to leave boxes in the areas for which they were packed, or to stack everything in the garage for speedy, efficient truck loading when it's moving day.
How Do You Get Ready for a Packing?
How do you get ready when professional packers will be arriving soon? You may make the day less chaotic and the packing more organized with some prep.
Finish All Dishes and Laundry

Make certain you have clean dishes and folded or hung up laundry if you are asking your professional movers in Houston to pack up the kitchen and also bedrooms.

Place Items in Their Desired Rooms

When the home is packed and also unpacked, it is usually done by room. While you don't have to wholly tidy up, putting belongings in their proper space is a good way to ensure they wind up in the correct box.

Eat or Donate Pantry Goods

Empty your pantry one way or the other. Challenge your family to come up with pantry-emptying meals and donate everything that is left. Apart from a few spices and dry goods, there's no need to pack and move your food.

Make a List of Specialty Items

And lastly, create a list of any items you might be stressed about to chat about with your packing team.
Plan Your Professional Packing with A-1 Freeman Moving Group
If you have a big move on the horizon, you might not have the time or ability to perform all the packing by yourself - and that is OK. Full-service professional movers in Houston like A-1 Freeman Moving Group provides professional packing services. Contact us right away to consult on the packing services your move may require.
Request a free quote