What to Expect with A-1 Freeman Moving Group Employee Relocation Services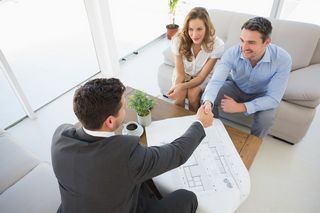 As we see it, your corporate relocation isn't merely a proposition of seeing that you get from one place to another. It's also a matter of ensuring that your firm stays productive and profitable throughout your move. One way we accomplish this – one vital way – is to assist in the relocation of your employees. This is why we make available a comprehensive selection of employee relocation services that are unparalleled in the industry. And just as focused and efficient as we are in handling your office relocation, we're equally so in the way we take care of employee relocation. Our process very much helps reduce the pressures of moving. That keeps your employees in good spirits and, thereby, makes your corporate relocation a pleasant experience for everyone.
Our Employee Relocation Process
Take a look at the steps you can rely on us taking:
Corporate Needs Assessment
Our field representatives meet with you up front to acquire information regarding each element of your corporate move – including not only what must be moved but also who must be moved. We'll further examine whatever move policy you've drafted to see to it that our services as your relocation advances.
Employee Education
A A-1 Freeman Moving Group Move Concierge will establish contact with your transferring employees to talk about each employee's relocation needs, define our services and how we execute them, and discuss what particular help the Move Concierge will provide. In the first contact, the Move Concierge will offer your employees an explanation of ...
the fundamentals of moving,
our in-home and video inventorying practices,
our insurance coverage,
shipment dates and spreads,
their company's corporate move policy, and
how A-1 Freeman Moving Group specifically helps children and families throughout the move process.
Employee Move Assistance
The comprehensive services we've instituted for every one of your being relocated and their families include ...
real-estate aid to reduce overarching relocation costs and headaches for your company and your employees – owing to A-1 Freeman Moving Group's joining with SIRVA Relocation, a national, full-service relocation firm specializing in home sale marketing and property closing, temporary housing, home finding and destination services, and mortgage financing;
A-1 Freeman Moving Group SourceOne Service to simplify the moving process for your employees – managed by their personal Move Concierge, who serves as the employee's single point of contact and assigns a driver crew to control their relocation from beginning to end;
packing assistance;
delivery of packing materials for self-pack;
comprehensive loading, moving, and unloading services;
disassembly and, following the move, reassembly of items like beds, entertainment centers, swing sets, etc.; and
vehicle transport – cars, trucks, motorcycles ... even ATVs and boats.
Other services can be provided too, relative to the provisions of the corporate move policy and the terms of the move agreement.
Ongoing Communication
All through the relocation process, the Move Concierge communicates constantly with your employees, providing ...
Move Concierge assistance as required, 24 hours a day,
online move status updates 24 hours a day,
at least 70 communications while the move is underway, including assistance from others as a complement to the services of the Move Concierge who can help ensure as perfect a relocation as possible,
pro-active customer service to prevent minor issues from becoming huge hassles,
responsive service – such as instantly returning calls when employees have questions or concerns, and
communication post-move – even through final claims resolution, if claims are filed.
Post-Move Follow-up
Following our relocation of an employee, the Move Concierge will get hold of that employee to conduct a brief, convivial post-move survey. This, in essence, is a wrap-up "quality check" to understand what your employee thinks of the relocation, how well we fulfilled his or her expectations, and what, if any, concerns may remain. Coming to grips with these things helps us constantly upgrade our services and our move capabilities. When all is said and done, our Move Concierge will give your employees a sincere THANK YOU for the opportunity to serve each and every one of them!
Read what others have said about us
Request a free quote